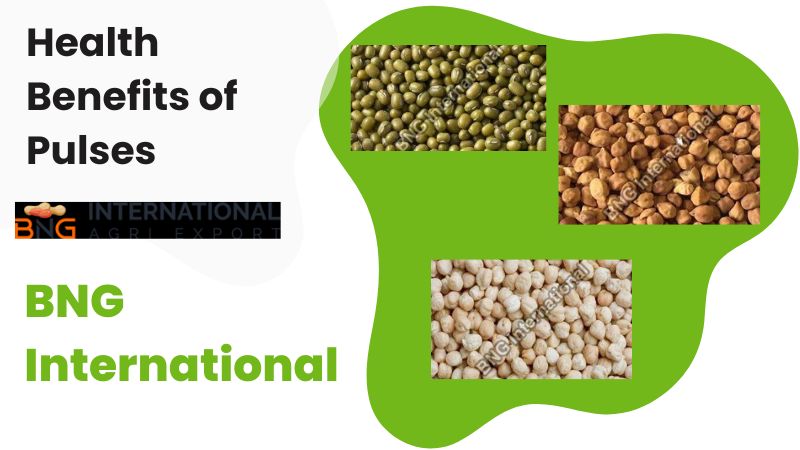 Your general health and fitness significantly depend on the stuff you eat. Your body may suffer as a result of eating unhealthy fast food, becoming frail and susceptible to illness. A proper diet gives your mental and physical health. It also enhances metabolic processes and aids in keeping a healthy body weight.
We've outlined a few of the health-promoting advantages of seeking a Pulses Suppliers in Jamnagar in this article. Read on.
A high supply of vitamins and minerals
You may receive your daily intake of necessary vitamins and minerals by eating pulses and dals. Among other nutrients, pulses are a fantastic source of fibre, calcium, potassium, zinc, iron, magnesium, and folate. Thiamine, niacin, and vitamin B are also in large quantities in them.
Pulses are a fantastic source of protein
Pulses are a great source of proteins since they contain a lot of amino acids. Proteins are essential for strengthening our body's general strength as well as its capacity for repair and upkeep. So, including pulses in your diet might be quite advantageous if you perform a great deal of exercise each day.
Pulses have anti-oxidant properties
Due to their high polyphenol content, pulses are excellent antioxidant foods. Antioxidants are essential for defending your body's cells against free radicals that occur as a by-product of metabolism. Your system may grow more susceptible to illness if you don't consume enough antioxidants. So, it is much more important to consume pulses.
Pulses are beneficial for your heart
Maintaining a healthy heart is one of the main advantages of pulses for your health. The consumption of pulses lowers cholesterol levels, which is beneficial to the health of your heart. Moreover, pulses often have high potassium and low sodium levels, which helps to control blood pressure.
Pulses lower the chance of developing diabetes.
Because they have low glycaemic than other foods, pulses and legumes have far less impact on blood sugar levels. As a result, persons who frequently eat pulses may have a decreased risk of developing diabetes. Also, including pulses in your normal intake might help control blood sugar levels if you currently are diabetic.
Pulses contain a lot of folates
Since they include Vitamin B, which aids in the production of new cells, pulses are excellent sources of folate. Hence, consuming pulses can be highly beneficial during periods of fast development, such as infancy and pregnancy. Thus, growing youngsters and expectant women should consume a reasonable number of pulses each day.
Pulses may lower the chance of developing cancer
Pulses have anti-inflammatory and antioxidant properties that lower the risk of cancer. Another component found in pulses is selenium, which slows the growth of tumours. The generation of T cells stimulates, which aids in the battle against illness.
Pulses aid in appetite regulation
Proteins and fibre found in pulses are vital to human health. They give the body the necessary starch and produce a sense of contentment. This minimizes the likelihood of obesity by assisting a person in controlling their appetite and preventing overeating. Adding pulses to your diet regularly might help you lose weight.
Pulses are important components of a balanced diet because they give the body vital vitamins and minerals. In addition to enhancing immunity, it aids in bodily growth and recovery. For developing youngsters, expectant mothers, and elderly people, pulses are even more advantageous.