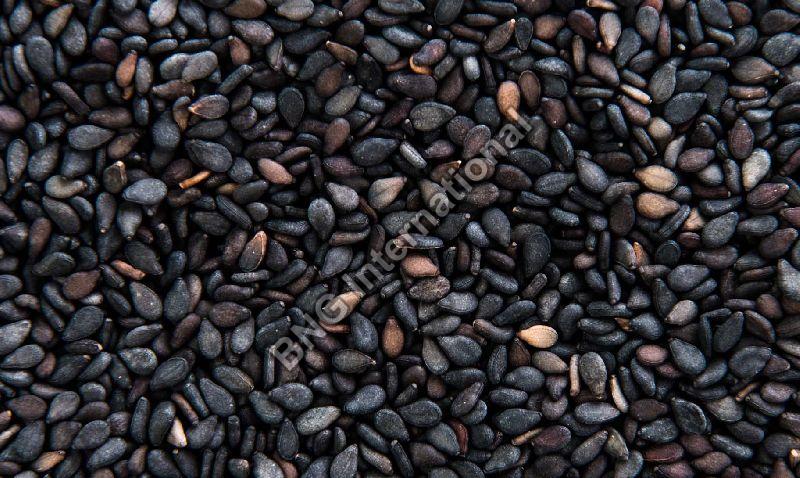 For millennia, 'til' or sesame seeds have been a staple in every Indian cooking. Organic Black Sesame Seeds India, which have been used by humans for thousands of years, are a mineral powerhouse that has earned a specific position in Ayurveda and other ancient therapeutic practices.

Sesame seeds, or Til, are regarded by many holistic and alternative therapies for their medicinal benefits and capacity to battle a variety of health concerns, from keeping beauty and young to supplying adequate nutritional fibre.
While you may not use Til very often, your ancestors did utilise it in several meals to help them live longer lives by increasing their immunity and providing fibre and protein. These little nutty-flavoured seeds are unquestionably a superior option to the processed meals commonly employed for the same purpose.

Skin and hair that is healthy
Do you realize that your hair is falling out in bunches or that the shine of your skin is disappearing? Then, before you buy any produced skin or hair product, try sesame seeds. The seeds and oil have incredible organic compounds that restore the skin's radiance and hair vigour. These seeds, which are high in Vitamin B complexes including thiamine, niacin, folic acid, pyridoxine, and riboflavin, are among the finest organic choices for good skin and hair. Along with regular seed ingestion, a once-week scalp and body massage programme can help to enhance skin and hair health.

Sesame Seed Aids in Bone Strengthening
Til has a significant quantity of calcium, which the human body needs. Even the presence of zinc functions as a crucial mineral in bone structure building. Multiple studies have found that eating sesame seeds daily can help prevent osteoporosis later in life.

Sesame Seed Aids in Blood Sugar Control
Several studies have suggested that consuming sesame seeds or their oil helps manage blood sugar levels, particularly among diabetics. Because of its low carbohydrate, high protein, and healthy fat content, it functions as an organic blood sugar regulator in the long term. Furthermore, the presence of pinoresinol, a high-value plant-derived lignan with several health benefits, is critical in maintaining and controlling blood sugar levels.

Sesame Seed Lowers Blood Pressure
You are probably aware that sesame seeds are high in magnesium. Did you know, however, that they can help avoid hypertension and blood pressure? Polyunsaturated fats and the chemical found in sesame oil have been shown to lower blood pressure.

High Energy Organic Source
Sesame seeds, in addition to providing several vitamins and minerals, are also a good source of energy due to their high-fat content, particularly omega 3 fats. They also have high quantities of fibre, iron, calcium, magnesium, and phosphorus, all of which help to enhance energy levels.


Reliever of Pain and Allergies
Til is high in important minerals, like copper, magnesium, and calcium, which your body need. While copper is beneficial to persons with rheumatoid arthritis, magnesium is beneficial to those with respiratory issues.

Conclusion
Organic Black Sesame Seeds are a nutritional oilseed that has been produced for thousands of years from the Sesamum indicum plant. Some data suggests that black sesame seeds can help lower blood pressure and reduce oxidation in the body.
More study is needed, however, to better understand the amount and kind of black sesame required to produce these benefits. Nonetheless, black sesame seeds are safe for most individuals who do not have sesame allergies, and they are a delightful complement to a variety of dishes.


<--------------------------------> Explore More Products <----------------------------->

White Sesame Seeds


BNG International is based in Jamnagar (Gujarat, India), providing the finest quality of White and Black Sesame Seeds Suppliers. We source superior quality white and black Natural Sesame Seeds and contract process them.