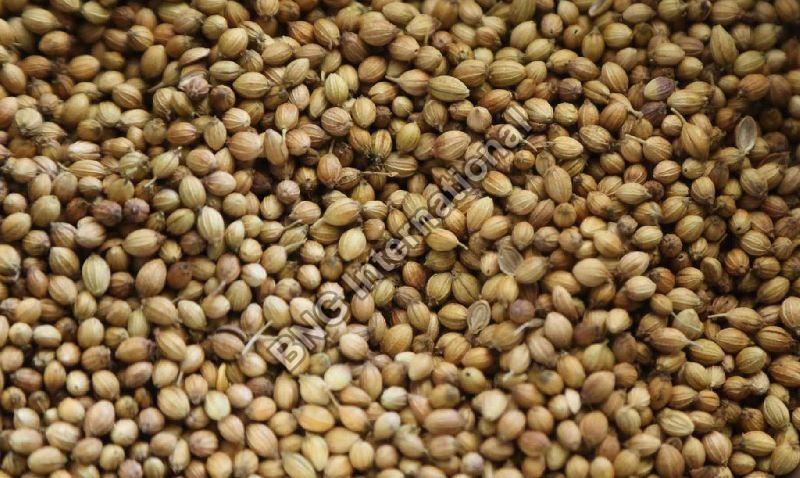 Coriander is a common herb and spice, native to India. We garnish practically all of our dishes with coriander leaves and also add spice to all of our delights. Coriander from a good organic coriander seeds supplier adds a great flavour to various cuisines and is a common spice used in all Indian curries. It not only gives the food a delectable flavour boost but also ups the food's nutritious content. The genus Coriandrum in the Apiaceae family is where coriander is found.

Coriander is a miracle herb with 11 essential oils, low in saturated fat, and high in linoleic acid, which has several health advantages. According to NIN, 100 g of coriander leaves has 31 kcal, 2 g of carbs, 4 g of protein, 0.7 g of fat, 146 mg of calcium, 5.3 mg of iron, 4.7 g of fibre, 24 mg of vitamin C, 635 mg of vitamin A, and other nutrients.

Coriander is a tiny, fragrant herb that is used widely in cooking around the world. It contains fibres, which aid in better digestion and bowel movements. It increases insulin development and has anti-diabetic qualities. It is well known for its therapeutic benefits, which include the treatment of anaemia, allergies, and eye infections. Drinking a glass of hot water that has been infused with some coriander seeds can help those who experience heavy menstrual flow.

When used in cooking, coriander seeds's plump, brown exterior conceals a hollow interior that contains flavour-enhancing essential oils. When the plant becomes brown and its leaves begin to dry and fall, they are harvested. Young seeds have a bright green colour and a bitter flavour. Coriander seeds are used as a common household spice, but they also have several health benefits.

What are the Health Benefits of Coriander Seeds?

• Helps Combat Diabetes: With India quickly becoming the world's diabetes capital, it's not surprising that people are looking for treatments to combat the condition. According to certain traditional methods, using coriander seeds regularly can help regulate blood sugar.
According to a study that appeared in The British Journal of Nutrition, coriander seed extracts contain certain chemicals that, when released into the bloodstream, induce an anti-hyperglycaemic, insulin-discharging, and insulin-like movement that keeps one's blood sugar levels within healthy ranges.

• Enhances the health of the skin and hair: The seeds are abundant in antioxidants, vitamins K, C, and B, as well as other minerals that are good for the skin and hair. By using coriander seeds in your diet, you can attain bright skin because it slows down the aging process and shields the skin from allergens and redness. It encourages hair regeneration and prevents hair from going grey too soon.

• Better digestion: The anti-oxidant and dietary fibre content of coriander seeds promotes the healthy function of the liver and eases bowel movements. They aid in the creation of chemicals and fluids that hasten the digestive process. Coriander seeds can help with indigestion, so try to include them in your diet. There will undoubtedly be a difference.

You can incorporate organic coriander seeds to your diet in a variety of ways to reap the above-mentioned health advantages. The ideal method to consume this miracle plant is in its organic form because it is more nutrient-dense than its non-organic alternatives.