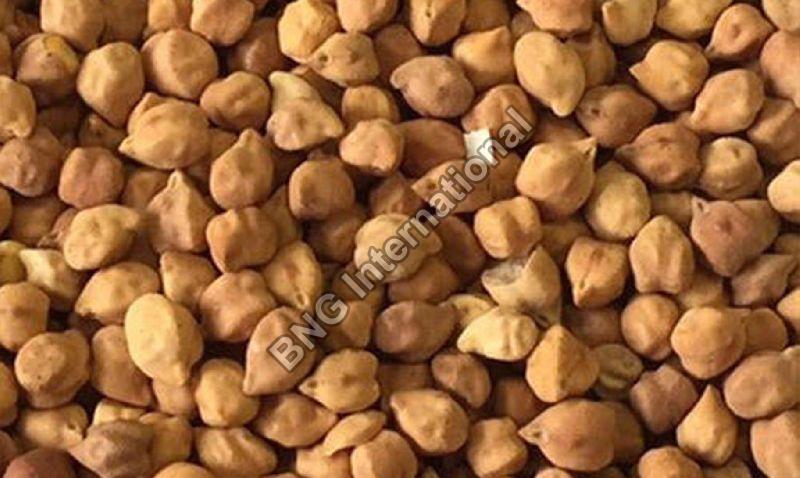 Desi Chickpeas are native, with easy access to the legume. Chickpeas are a good source of protein and fiber and are rich in magnesium, folate, thiamin, and iron. It is a good source of energy and helps to lower cholesterol and blood pressure levels. It is a vital ingredient for many dishes around the world. Desi chickpeas are a variety of chickpeas that are native to India. Their main nutritional features include high levels of protein (12-20%), dietary fiber, iron, and Vitamin A. The most popular varieties of Desi Chickpeas in India are Bengal Gram, Gram, Chana, and Desi Chickpeas.''
It is a fast-growing, drought-tolerant, early maturing crop that provides a high yield. Desi chickpeas have unique properties and are used for food, feed, and livestock, as a fuel and have many applications. Chickpeas have a high protein content, are gluten-free, and are rich in fiber. Chickpeas are easily digestible, high in lysine and tryptophan, are rich in iron, and have a low glycaemic index. Desi Chickpeas are a light to dark brown color. You can find Desi Chickpeas in your local Indian grocery store and many supermarkets. They are available in regular and large sizes. The taste of Desi Chickpeas is sweet, but they are not as firm or as soft as other chickpeas.

Difference between Kala chana and chickpeas
Kala chana, Indian chickpeas, gram or Bengal gram, yellow in color, are a staple food in India. The main difference between the two is the size and shape, Kala chana is small in size and shaped like a half-circle with Kala chana being the larger of the two. Gram is the size of a small kalamata olive and shaped like a lentil. The main difference between the two is the shape, gram is a lent.
Health benefits of consuming chickpeas

● High in protein
Chickpeas are the oldest, simplest, and cheapest legumes. As one of the three mainstay foods in the vegetarian diet, they are an excellent source of proteins, fiber, and calcium. They are also packed with healthful antioxidants that help keep the body well-nourished.
They are higher in protein and more nutritious.
● You feel full
Chickpeas are a great source of protein and fiber! They have also been found to reduce blood pressure, which is helpful for diabetics."After eating chickpeas you don't feel that hungry as it keeps you full.
● Rich source of plant-based protein.
Chickpeas are a great source of plant-based protein, making them an excellent food for people who don't eat meat or animal products. Chickpeas are also a good source of fiber and iron and are high in many other important nutrients.

Make sure to contact the best Desi Chickpeas Suppliers in India. As everyone knows they are a great source of protein and very nutritious. Along with that, they have huge health benefits. Therefore, the exporters want to supply the best chickpeas to their customers. Provide the highest quality of chickpeas to them which caters to everlasting health benefits to everyone who consumes it.